Regular price
Rs. 600.00
Sale price
Rs. 510.00
Unit price
per
Sale
Sold out
Quality Products

Easy Returns

Fast Shipping
Description

Are you tired of feeling fatigued and achy after pushing your body to the limits during intense workouts, marathon training, long cycling sessions, or challenging climbing endeavors? LeapFix Recovery Mix is your ultimate ally in achieving peak performance and optimal muscle recovery!

Tailored to Meet Your Needs:

LeapFix Recovery Mix is thoughtfully crafted to cater to the diverse needs of athletes, fitness enthusiasts, and adventurers alike. No matter your sport or activity, LeapFix has got you covered! Whether you're sweating it out in the gym, conquering those long marathon miles, embarking on epic cycling journeys, or scaling breathtaking heights, LeapFix is your go-to solution for a rapid and efficient recovery.

The Power of 3-in-1:

1. Superior Muscle Recovery: After an intense workout or prolonged physical activity, your muscles need proper nourishment to repair and rebuild. LeapFix Recovery Mix provides an ideal blend of high-quality protein, essential amino acids, and carbohydrates, ensuring your muscles get the nutrients they crave. Experience reduced muscle soreness and a faster recovery turnaround, empowering you to give your best in every session.

2. Inflammation Fighter: Long hours of training and strenuous exertion can lead to inflammation in your body, hindering your progress. LeapFix is enriched with natural anti-inflammatory ingredients that work harmoniously to combat inflammation, allowing you to bounce back with renewed vigor and stay at the top of your game.

3. Antioxidant Shield: Intense physical activities generate free radicals that can damage cells and impair recovery. LeapFix Recovery Mix boasts a powerful antioxidant profile, effectively neutralizing harmful free radicals and supporting your body's overall health. Embrace the benefits of a well-protected system, ensuring you're ready to face each challenge head-on.

The Perfect Balance:

LeapFix Recovery Mix is meticulously formulated, striking the right balance of protein, minerals, vitamins, amino acids, and carbohydrates. This precise blend ensures you receive the optimal nutrients your body requires for efficient recovery and peak performance. Count on LeapFix to be your reliable partner throughout your fitness journey.

Delicious and Convenient:

Say goodbye to bland and inconvenient recovery solutions! LeapFix Recovery Mix comes in a delectable flavor that turns your post-workout routine into a delightful treat. Its convenient packaging allows you to carry it with ease wherever your adventures take you, ensuring you never miss a chance to refuel and recover properly.

Leap towards Success:

Don't let exhaustion and muscle soreness hold you back from reaching your goals. LeapFix Recovery Mix is your leap towards success and a quicker, more effective recovery process. Embrace the power of smart recovery and unlock your true potential in every workout, marathon, cycling challenge, and climbing conquest.

Embrace the difference and redefine your recovery experience with LeapFix Recovery Mix. Your body deserves the best, and LeapFix is here to deliver just that. Fuel your passion, recover like never before, and achieve greatness with LeapFix - your ultimate recovery companion!
Share
View full details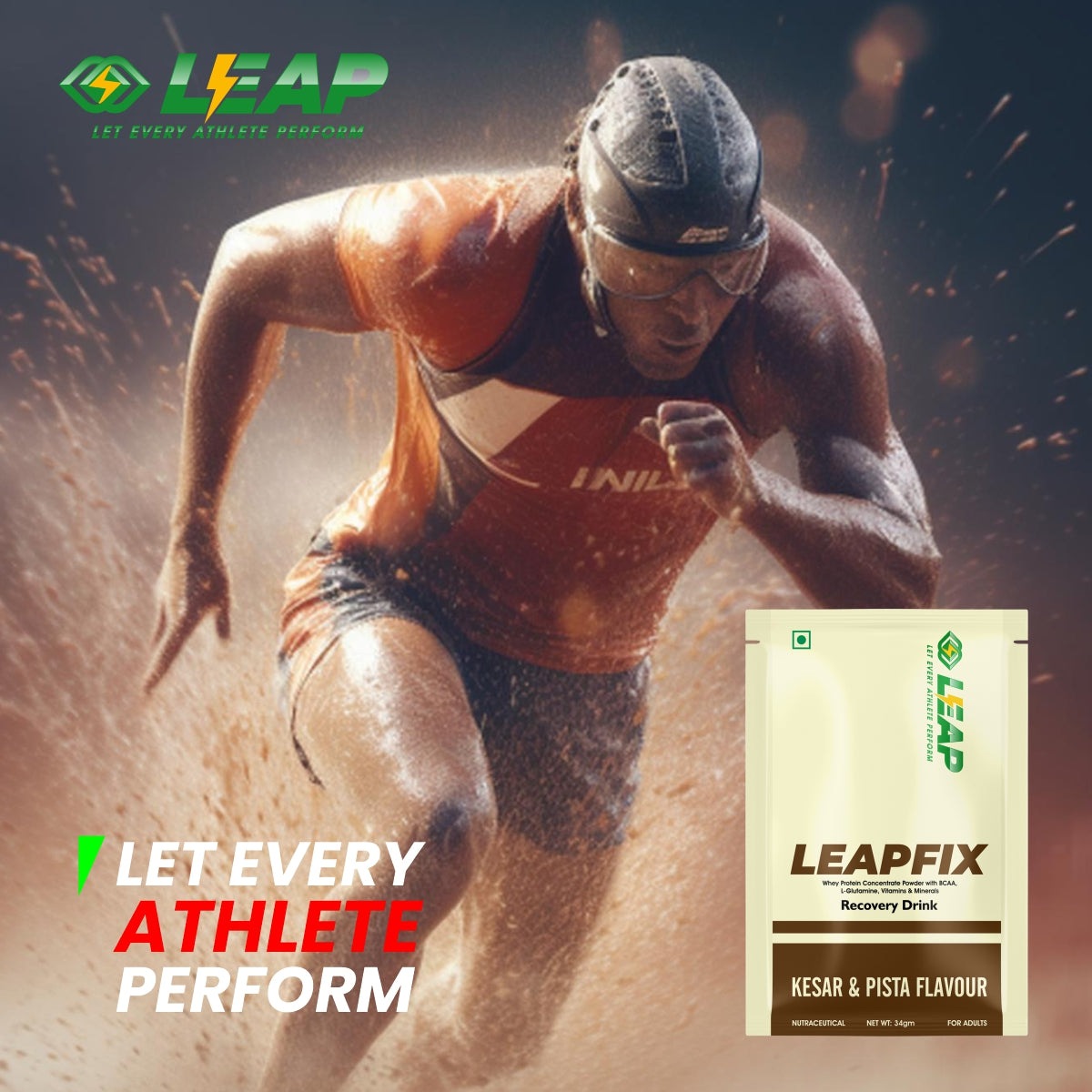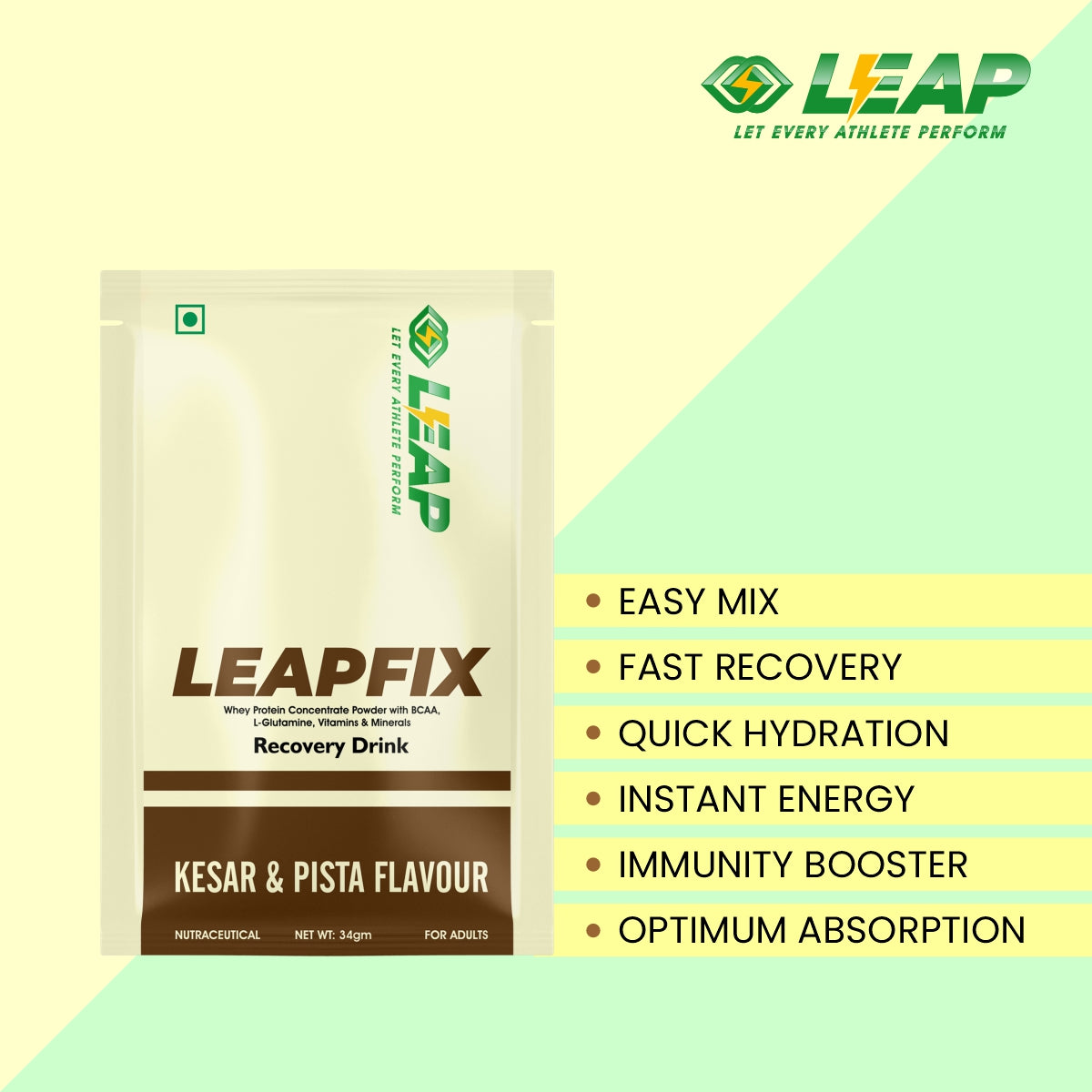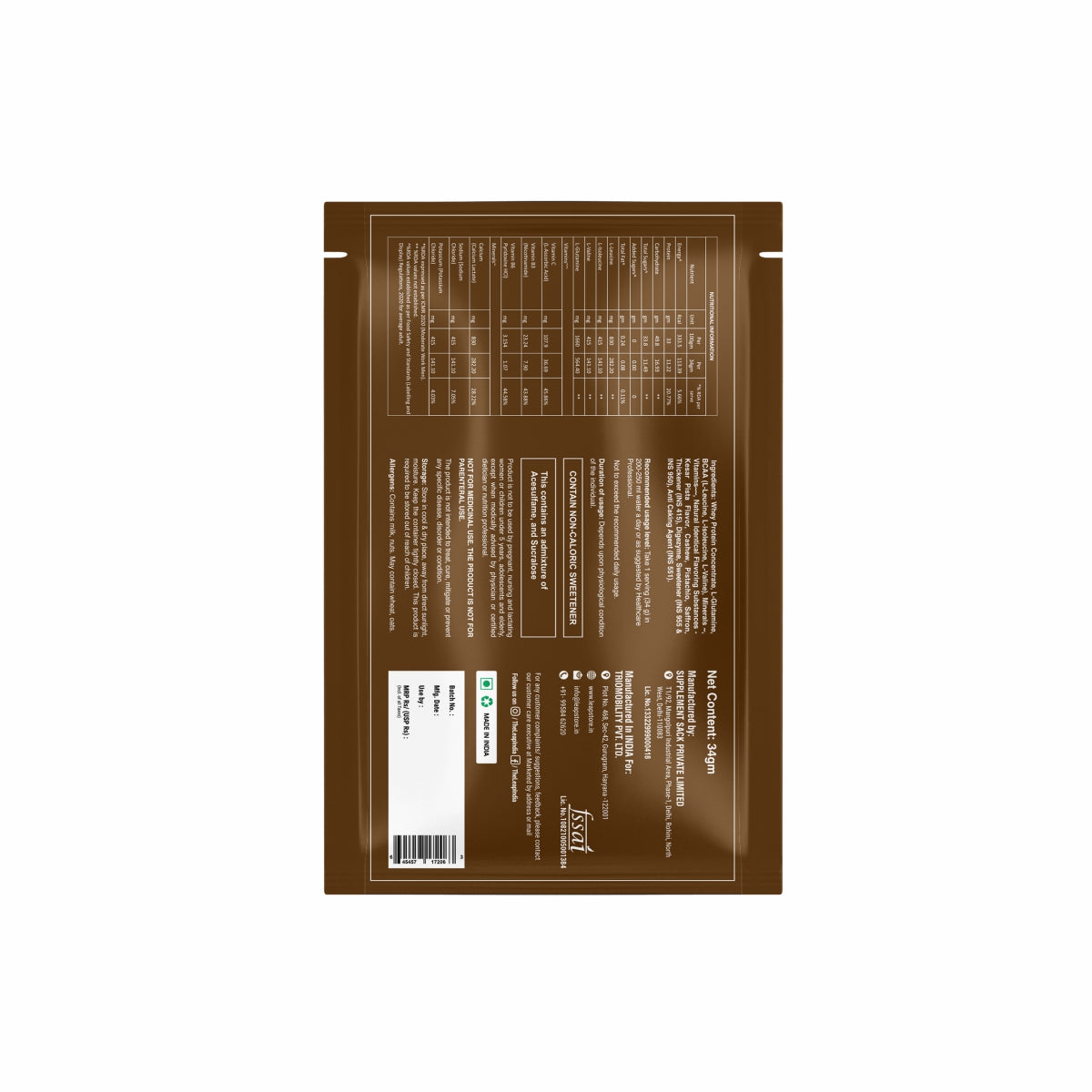 FAQs
What is Leap?

Leap is India's first sports nutrition brand that has been launched by ultra-runners who understand the importance of nutrition in endurance activities. Our founders have represented India in many international events.

They have tried Leap in their goal races to test its effectiveness before sharing it with the sports community in India. Leap is a science-based company and we only use the ingredients that have been proven effective in various clinical studies and peer-reviewed research articles
Are Leap products Vegan?

Yes, all of our products are Vegan. Our ingredients have either been sourced from natural food sources or have been synthesized in the lab. No animal products have been used in Leap.
Are there any side effects of gels?

These gels have been approved by FSSAI and there is no health concern related to their consumption. If you have a pre-existing medical condition, please consult your doctor.
Can Leap products be used as food?

Leap energy gels along with Leap storms can definitely be used as food, wherever necessary. Leap mountaineers have survived on gels for a few days. We however recommend that our product should be taken as a supplement when one is not involved in extraneous physical activity.
Can energy gels be consumed as is or it needs to be taken with water?

Although energy gels can be taken as is, we highly recommend the consumption of this product followed by a few sips of water. This enhances the absorption of all nutrients that provide instant energy.