Regular price
Rs. 550.00
Sale price
Rs. 495.00
Unit price
per
Sale
Sold out
Quality Products

Easy Returns

Fast Shipping
Description

Leap Energy Gel (Banana Strawberry Flavor) comes in 4 different packings of 5, 10, 15 & 18. Price range from ₹495 – ₹1650.


Leap Energy Gels: The Ultimate Fuel for Athletes, Formulated and Tested by Ultrarunners!

Welcome to Leap Nutrition, the premier sports nutrition brand founded by passionate ultrarunners. Our mission is to provide athletes like you with high-quality products that deliver exceptional results. Introducing our flagship product, Leap Energy Gels, meticulously formulated and tested to optimize your performance and push your limits.

1. Unleash Your Potential: Leap Energy Gels are designed to unleash your athletic potential by providing a powerful and reliable source of fuel. Our ultrarunner founders have personally formulated and fine-tuned each gel to ensure maximum effectiveness, enabling you to reach new heights in your sport.

2. Uncompromising Quality: At Leap Nutrition, we never compromise on quality. We understand the importance of using premium ingredients that fuel your body optimally. Our energy gels are meticulously crafted with a blend of high-quality carbohydrates, electrolytes, and essential nutrients to support your endurance and keep you going strong.

3. Tried, Tested, and Proven: Every product that bears the Leap Nutrition name has been put through rigorous testing by our team of ultrarunners. We push ourselves to the limit, testing each gel in the most challenging conditions to ensure they meet the highest standards of performance and reliability.

4. Unparalleled Taste and Texture: We believe that nutrition should never be a compromise. Leap Energy Gels not only deliver exceptional results but also boast an array of delicious flavors and a smooth, easily digestible texture. Enjoy the fuel you need while savoring the taste, without any unpleasant aftertaste or texture.

5. Elevate Your Performance: Whether you're an ultrarunner, endurance athlete, or fitness enthusiast, Leap Energy Gels are your secret weapon to take your performance to the next level. With our carefully crafted formula, you'll experience sustained energy, enhanced endurance, and improved focus, helping you crush your goals.

Ready to experience the difference of Leap Energy Gels? Visit our website now at www.leapstore.in to explore our full range of products and discover why athletes worldwide trust Leap Nutrition for their fueling needs.

Leap Nutrition: Fueling Your Passion, Powering Your Performance.

#LeapEnergyGels #FuelYourPerformance #UltrarunnerFounded #OptimalFueling #PushYourLimits
Share
View full details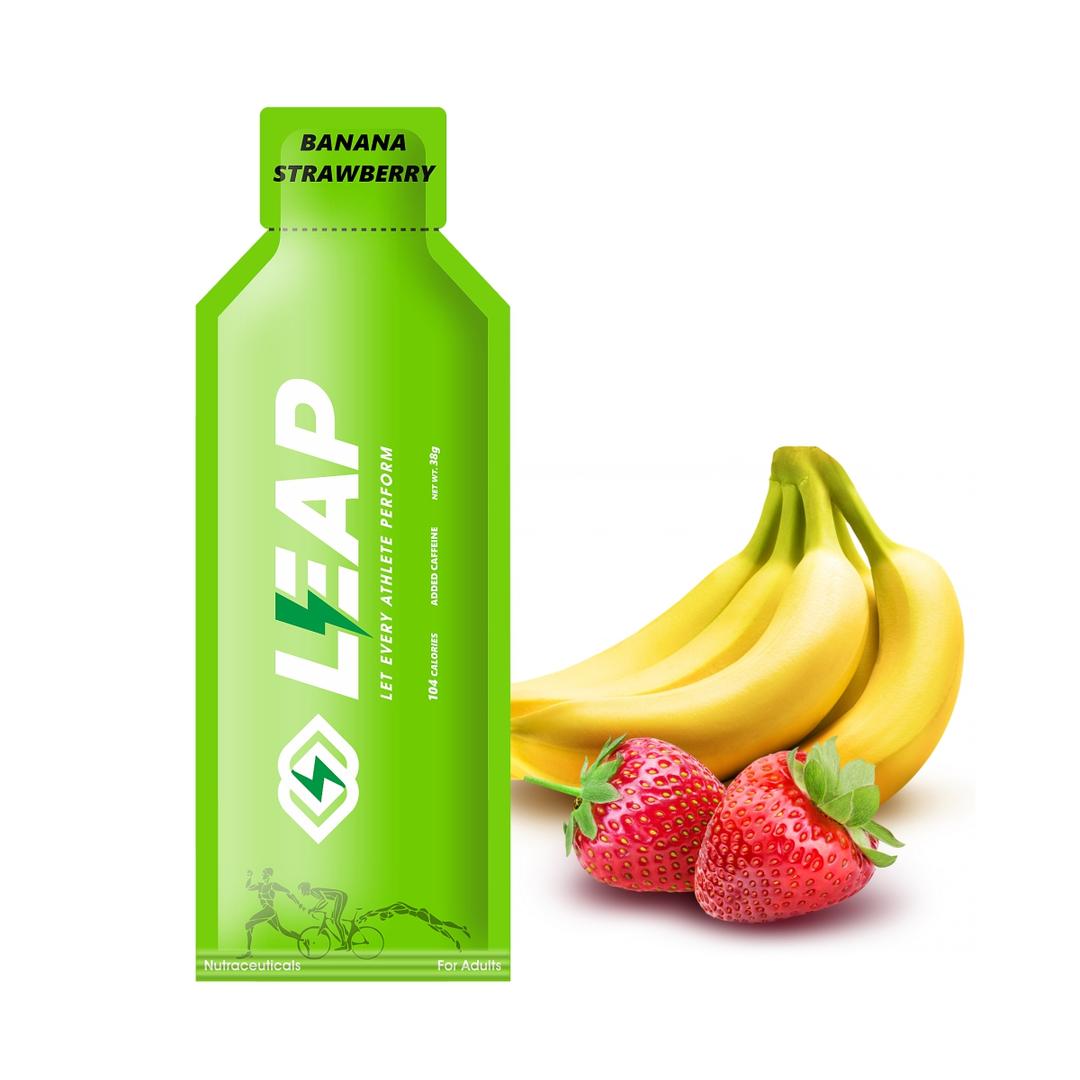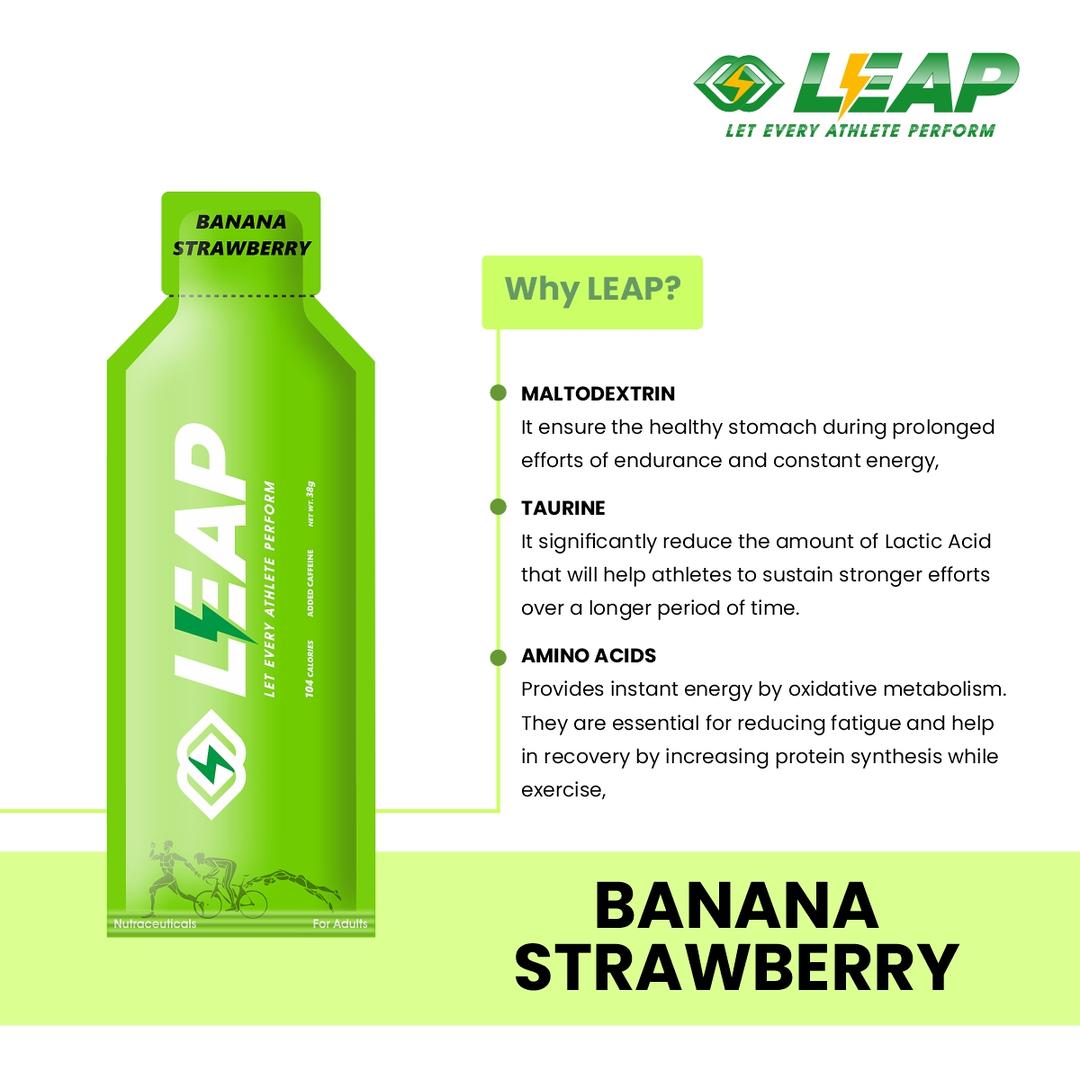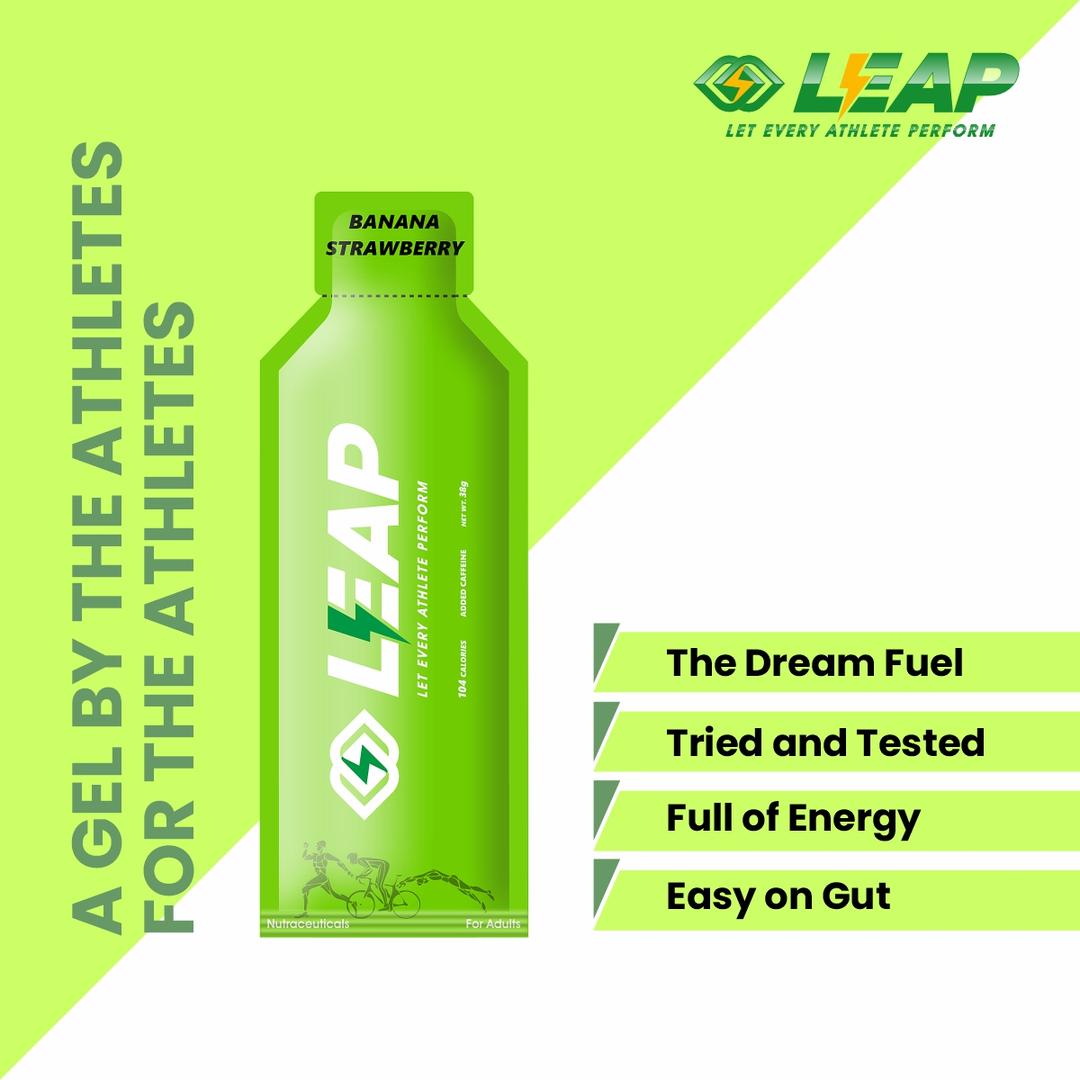 LEAP endurance gel has been designed to keep long-distance running, cycling, and swimming in mind. All endurance activities need consistent energy over an extended period of time and therefore require a source that can provide that energy.

Our Rebuild Recovery sports drink comes in 4 flavors: Lemon, Orange, Pineapple, Watermelon. Mix 1 serving with 16 oz. of water within 30 minutes after exercising. If your workout lasted for an extended period, drink a second serving 30 minutes later.

The perfect blend of minerals, & glucose allows this sports drink to replenish glycogen stores, rebuild muscles, and restore hydration. Glucose, carbs, and electrolytes are all needed for experiencing a complete exercise recovery.

LEAP Endurance Gels have been designed to support long-distance running, cycling, and swimming for hours. We have crafted the Leap Gel by infusing the right amount of carbohydrates, amino acids, and MCT oil. Leap Endurance Gels have been tried and tested by scores of national and international athletes.
FAQs
What is Leap?

Leap is India's first sports nutrition brand that has been launched by ultra-runners who understand the importance of nutrition in endurance activities. Our founders have represented India in many international events.

They have tried Leap in their goal races to test its effectiveness before sharing it with the sports community in India. Leap is a science-based company and we only use the ingredients that have been proven effective in various clinical studies and peer-reviewed research articles
Are Leap products Vegan?

Yes, all of our products are Vegan. Our ingredients have either been sourced from natural food sources or have been synthesized in the lab. No animal products have been used in Leap.
Are there any side effects of gels?

These gels have been approved by FSSAI and there is no health concern related to their consumption. If you have a pre-existing medical condition, please consult your doctor.
Can Leap products be used as food?

Leap energy gels along with Leap storms can definitely be used as food, wherever necessary. Leap mountaineers have survived on gels for a few days. We however recommend that our product should be taken as a supplement when one is not involved in extraneous physical activity.
Can energy gels be consumed as is or it needs to be taken with water?

Although energy gels can be taken as is, we highly recommend the consumption of this product followed by a few sips of water. This enhances the absorption of all nutrients that provide instant energy.